Engine Company 3
Location - 2033 South Willow Street
Engine Company 3 and Communications
Engine Company 3 was formed July 1st 1888 as Hose Company 4 on Park Street. (Now Lake Ave.) On Feb 8th 1888 Hose Co.4 changed their name to Engine Company 3 upon the delivery of a new Amoskeag Steam Fire Engine.
Nov 29 1893 Truck 3 was placed in service as the City's second Ladder Company using the ladder wagon formally with Truck Co. 1.
The Lake Ave Firehouse was closed July 10th 1978 and Engine 3 would run out of Station 7 on Somerville St until their new station is ready.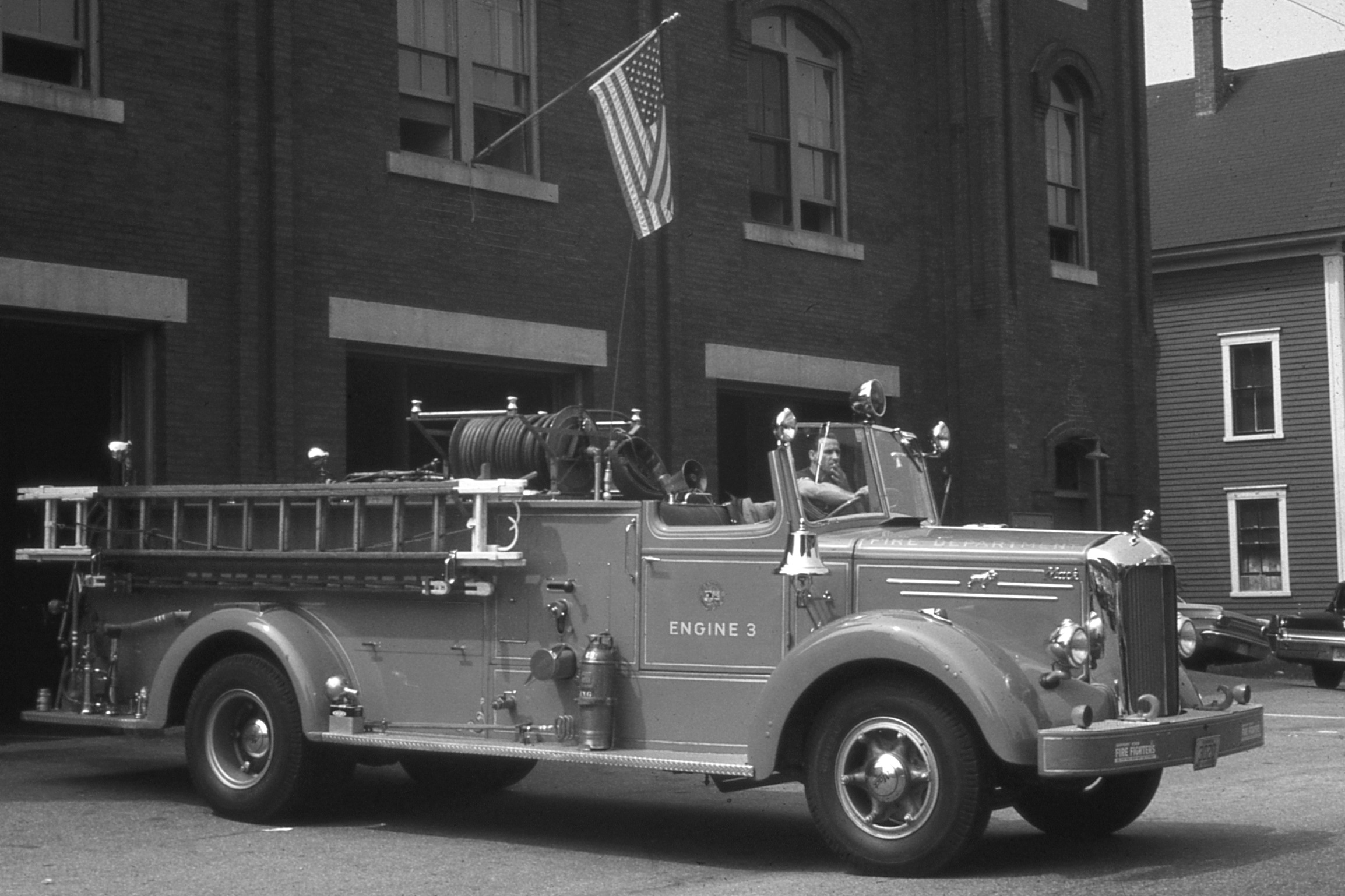 On Oct 30th 1977 Truck 3 relocated from the soon to be closing Lake Ave Station to S. Main St. and was renumbered Truck 2. This Ladder truck would be permanently shut down in 2008.
The current Station 3 opended on Aug 27th 1979. An addition was later added to the building to house the Communications Division.
Engine Co.3 is the longest continously Serving Engine Company in Manchester having run nonstop since their inception in 1888.
Today Engine Company 3 operates a 2013 E-One Cyclone II 2000gpm pumper made in Florida.
The staffing at Station 3 does not comply with National Standards.
Engine 3
Page Last Updated: Nov 22, 2019 (12:38:55)