Engine 10 / Truck 3
Location - 630 Mammoth Road
Engine 10 has a long lineage in the city's fire service, with a variety of vehicles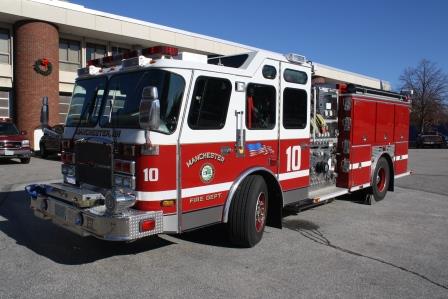 2011 Engine 10
from horsedrawn to todays 1993 Spartan/Laverne Engine with a 1500 gpm pump carrying a 750 gallon water tank.
In 1983, engine 10 became the first pump to carry 4 inch supply hose in its bed. The company repeated this initiative in 1993, being the first pump in the city to carry 5 inch supply hose.
Truck 3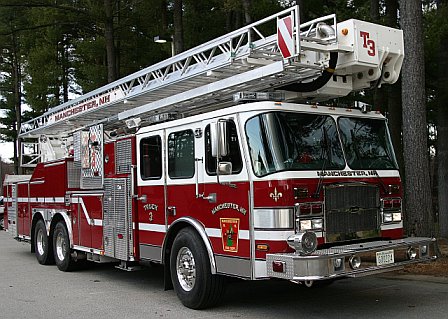 2006 Truck 3
A 1986 E-One aerial platform quint. It has a 95 foot aerial ladder, a 1500 gpm pump and carries 300 gallons of water.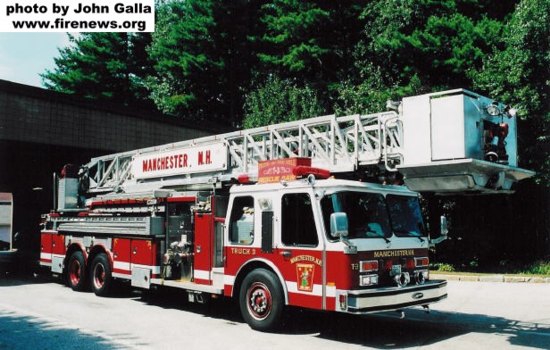 Despite an Engine and a Ladder Truck being assigned to this station there is only 1 crew of firefighters. They take which ever piece is reqested. The staffing for 1 piece complys with national Staffing Standards leaving the other piece of apparatus with a staff of 0.
Page Last Updated: Jul 21, 2018 (08:21:00)